The Spa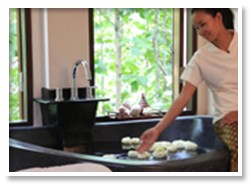 Offering revitalising therapies to restore balance and harmony between body, mind and spirit, our Laotian Spa at Kiridara features a range of holistic treatments, which belong to the timeless healing traditions inherited from the richest cultures. Ideally located overlooking breathtaking panoramic views, our spa offers the perfect ambience to experience a range of therapies including full body and foot massages, herbal steam baths, body scrubs and wraps.
Swimming Pool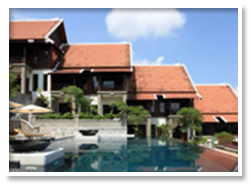 Rejuvenate, replenish and rekindle your senses as you bask in the warm sunshine while you savour the sweet zest of a local fruit cocktail. Plunge into our infinity pool and be greeted by charming panoramas of Mount Phou Si and its surrounding peaks. Unwind and indulge in the deep blue waters of our pool as you revel in our ambience and delight in what the finer things in life have to offer.
The Gym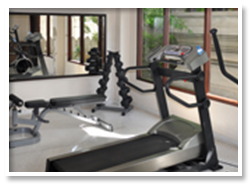 Keep fit with our fitness facility, which offers you the perfect opportunity to clock some running miles or work up a sweat in an intense cardio workout. Our specialised in-house gym features an elliptical cross-trainer, the traditional treadmill and an upright bicycle. Or try out our range of cutting-edge dumbbells for some muscle-toning practice.